Do your ads make people scream in horror?
Does your website give customers nightmares?
Are your email blasts too frightful to read?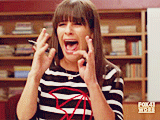 Hopefully, your marketing isn't truly horrifying, but my real question to you is this:
How does your marketing make people REACT? And, more importantly, ACT?
Do they keep scrolling or send you a DM?
Do they hit delete or sign up for your event?
Do they leave the home page or make a purchase?
In most instances, marketing is not meant to scare the begeezus out of prospective clients, but instead, prompt them to take the next step towards hiring or buying from you.
Is your marketing a trick or treat?
TRICKS
Hocus pocus (jargon, acronyms, SEO terms) that confuses and scares them away.
Spooky sales messages that are all about you, not the customer.
Ugly-as-the-devil design and no call-to-action.
Haunting offers that don't appeal to your customer.
TREATS
Content that explains who you serve, the problem you solve, and how to work with you.
Valuable information that keeps them coming back for more.
Multiple offers that make it easy to work with you at different price points.
Authentic messages that position you as a trustworthy expert.
Spooktacular marketing is not magic! If you need help, book a marketing strategy session with me.